Commence is a financial literacy project of Africa Business Network (ABN), a registered non-profit in the Republic of Ghana.
Commence seeks to provide financial literacy and entrepreneurship skills to next generational leaders (5 year - 45 years) in Ghana to help end poverty by 2030.
We believe that giving financial power to the young generation through financial literacy and entrepreneurship skills hold the key to prudent financial decisions and thereby reversing the poverty cycle in our communities.
As we Commence our financial literacy project for individuals (5 years-45 years) we have the power to save today's generation from abject poverty and deprivation to help achieve SDG Goal 1: Zero Poverty by 2030.
Commence works with relevant academic resources on financial literacy as well as provide a robust coaching and mentorship program for beneficiaries across communities in Ghana.
Read more: 2030 Zero Poverty Project: Commence
From his ground breaking book soon to be launched, How To Start Small: Financial Skills For Business Success, I.K Adusei shares an exclusive excerpt.
Know that as an entrepreneur you only have yourself to impress.
Entrepreneurship is not a popularity contest. It is not an arena for the display of wealth, neither a competition for who is who in the world of business. It is far from it.
Jeff Bezos is the richest individual in the world today. His real time net worth as I write today stands at USD $ 163.3 billion, checking from Forbes real time rankings. As of June 2018, his net worth was $112 billion, checking from the same sources. His closest ally Bill Gates has a real time net worth of USD $ 95 billion.
It is likely you may not have heard of this till now. Jeff Bezos is the Founder of the e-commerce leviathan, Amazon. He foundered Amazon from his garage in Seattle, USA on July 5, 1994.
Over the years Amazon has been engaged in a massive recapitalization exercise mainly using retained earnings from the company. This meant that, the company was reinvesting its profits to create more cash flow and develop its systems. Shareholders were therefore not making profits for years since the company was unable to declare profits.
Jeff Bezos was missing out from Forbes list of top 5 richest men in the world for several decades till the year 2016 and 2017.
In 2018 he emerged as Forbes Richest Man overthrowing Bill Gates whose net worth stands at $USD 90 billion as at June 2018. Jeff Bezos is the first person ever to exceed the net worth of USD 150 billion in the 3 decades of Forbes operations.
Keep a low profile just to be able to increase your assets and create more cash flow which will create more cash flow. Many people who are expectant of you keeping up with the Joneses will decide to ridicule you, but always bear in mind that, entrepreneurship is not a popularity contest. You have but yourself alone to impress. Keep this in mind and go for gold. There is no time to impress people whose predisposition have always been that of hatred and envy. The world is yours if you are able to do this! Go out there and make yourself proud. To be continued...
Related: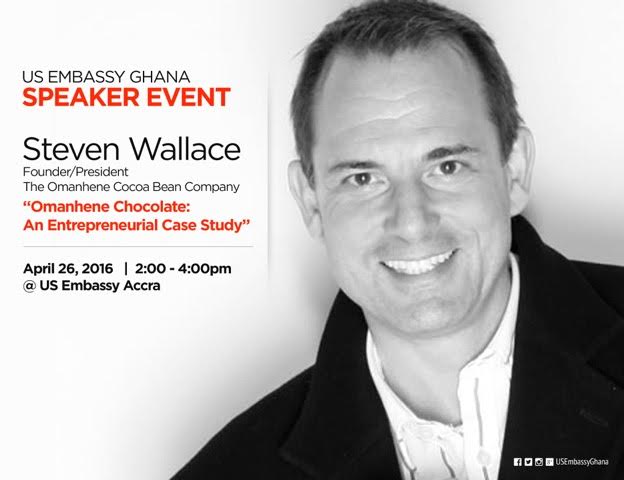 On April 26, 2016 at MPR, US Embassy, Accra,  #AskABNLive is privileged to meet with a seasoned U.S based Owner of Omanhene Cocoa Bean Company, Steven Wallace to discuss issues pertaining to Facing New Frontiers in Entrepreneurship, Digital Marketng, Social Media Tools, eCommerce, Global Positioning etc. N.B: Participants are to send their questions via Twitter/Facebook using  #AskABNLive #StevenWallace  till 1:00pm, April 26, 2016.  Devices are not allowed in the venue. 
Read more about Steven Wallace here http://www.omanhene.com/
In his latest book soon to be unveiled, titled How To Start Small: Financial Skills For Business Success, I.K Adusei had this to share:
"The greatest lie ever told by people especially many below the ages of forty and fifty is that one day the goddess of good fortune will cross their path and suddenly everything they touch will turn into gold.
Many people believe in this lie. They therefore continue to hold back, expectant of the day the goddess of good fortune will finally cross their path.
The greatest truth is that, man is in control of his own destiny. You may decide to wait for one day to be successful or to take today as day one to make a step to creating your own destiny.
This book, How To Start Small by I.K Adusei will set you on the path to entrepreneurial success. In the covers of this wonderful piece are the lessons, stories and strategies of highly successful entrepreneurs in today's world."
– How To Start Small: Financial Skills For Business Success
The Author, I.K Adusei is a serial entrepreneur. He is Founder and CEO of The ABN Organization, a holding company with interest in real estate, multimedia, retail and commerce.
As a streetwise serial entrepreneur, he took delight in economics in his Senior High School days in Prempeh College, Ghana, and went ahead to study Spanish, Psychology and Political Science in University of Ghana to widen his world view and give him a cutting edge appreciation of life and business across various disciplines.
His first book From Nowhere To Somewhere was reviewed live on Ghana Television (GTV) in 2013 at the age of 24 and went on to make several hundreds of thousands in sales, resulting in an impressive readership globally.
He is husband to Mavis, a passionate Pharmacist (Pharm D) and a mother of their adorable 11/2 year old daughter Nhyiraba.
How to Start Small: Financial Skills For Business Success is due to launch in few months. You can't wait to grab a copy!
 Related:
ABN trains over 100 young female entrepreneurs on entrepreneurship, investment skills as well as career and employable skills.
Read more: ABN Womenpreneur Summit KNUST, 2015